Joy and Clarity, Channeling Archives
If you enjoy reading this material, please forward it to a friend.

If this was forwarded to you, we would love for you to Join Our Mailing List.
"Who Is Not Good Enough?" A Saint-Germain Channeling
Did you know that Who You Really Are and who you think you are, are not the same thing?
Yes, there are fundamental distinctions. They are about fact and fiction. Illusion and reality. About forgetting your Divinity and remembering it fully.

"Who Is Not Good Enough?"
which is the title of this Saint-Germain channeling, will explore topic carefully:
I AM Saint-Germain. How many times have you asked yourself, "When will I receive the goodness I deserve, especially after all the good I have done for others?" Too often to remember, is what most of you would say, and this would be essentially correct.

What about all the times you were told, "Do what you love, and the money will follow," - only to find that when you did, you weren't valued by the ones you chose to serve? Again, more times than you might care to recall. What does it mean to feel that you're "not good enough", no matter how hard you try? And why do these feelings seem to keep good things from happening to you?

Continue reading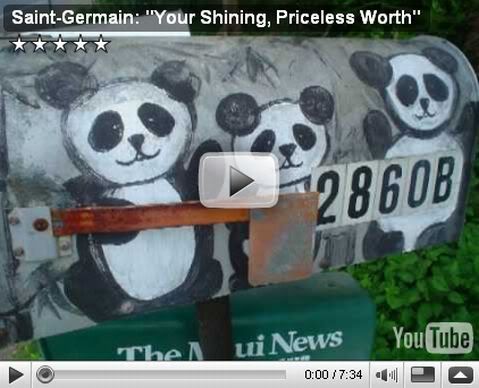 You may also be interested in watching this Saint-Germain video,
Your Shining, Priceless Worth >>