Joy and Clarity Newsletter, April 2014
If you enjoy reading this material, please forward it to a friend.

If this was forwarded to you, we would love for you to Join Our Mailing List.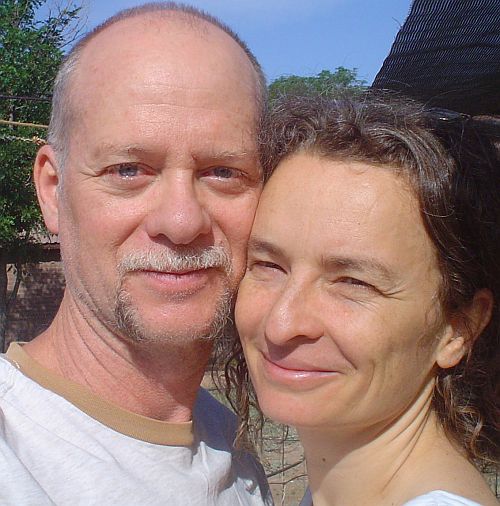 Hi Everyone,

After dealing with a full week of restlessness, challenges to your belief systems, and a need to break free from the way of living your life like you did until now, you are encouraged to take some time by yourself, reflect, and prepare your energies for the next phase in your life. Your imagination will be stirred up, and it will be a good time to be creative, and use the powerful energies that have been released in the recent weeks to build something new in your life. You will feel your creative energies starting to rise within you, and you should take this time to consider, what it is that you want to create next in your life.

Here's what we've been up to at Joy and Clarity. We've continued preparing a number of Soul purpose readings and forecasts, and we have prepared the next Saint-Germain LIVE channeling and online workshop on the topic of money, prosperity, and abundance. This event will take place on May 9th, so come and join us. Below you will find a few details, and next week we will send a separate email with the full details.

In this newsletter, we are presenting a new channeling to you, in which Saint-Germain discusses with our client the feeling of being stuck in a situation in life that seems to have no solution. And, with great gratitude we can offer a number of new translations for you to read at your leisure, in your mother tongue. We hope you enjoy this newsletter!

Lots of love,
Alexandra and Dan

Saint-Germain, "Are You Stuck in an Imperfect World?"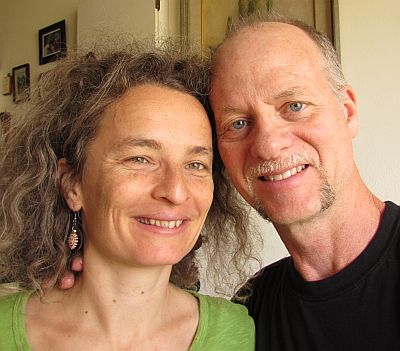 Are You Stuck in an Imperfect World?
A Saint-Germain Channeling
By Alexandra and Dan

Dear Saint-Germain, I would like to know how to remain in a joyful state, even though I feel that I am stuck in a sadly imperfect world. Although I have moments when I feel happy, I fall back into a rut again. I especially feel trapped with my job and other obligations. It seems that I must endure them in order to survive, and for no other reason. I feel like I'm running as fast as I can, but getting nowhere. How can I deal with this? Can you help me please?

I AM Saint-Germain.

You ask how you can remain joyful, yet still live in a seemingly imperfect world. I will address this in a moment, but first I would like to share something with you about your talents and gifts - something about your Soul's purpose for you in this lifetime.

You have a gift for uplifting people when you're with them. You're able to shine and be yourself, making those around you feel good. They feel glad to see you and to socialize with you because you have a magnetism that attracts them. You're able to connect at an emotional level with others, which makes them feel comfortable. Yes, you have these gifts - and because of them, people love to be around you.

It's important that you spend some time in silence and learn to appreciate these gifts and how they will allow you to connect with others and share yourself with the world. You are encouraged to explore the way that your energetic gifts are helping you relate to others, and how this empowers you and makes joyful living possible.

Continue reading
Money, Prosperity, and Your Soul's Purpose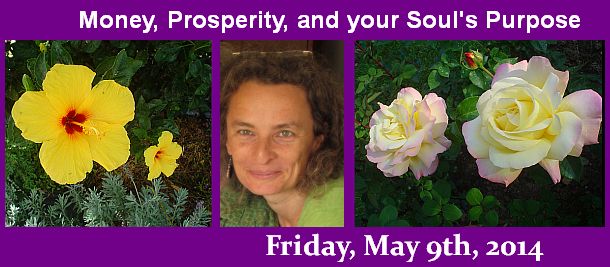 Online workshop & live channeling
with Saint-Germain & Alexandra
Joy and Clarity event

Friday, May 9th, 2014

"Prosperity is not acquired at the expense of others, but comes within a framework of unity that uplifts all alike. Living your life this way, is the pathway to happiness."- Saint-Germain

What is this workshop with Saint-Germain about?
This online workshop is about:
► Understanding that your Soul's purpose is for you to experience happiness, prosperity, and abundance.
► Exploring different forms of abundance that manifest in your everyday life.
► Learning how to attract prosperity to you.
► Observing and releasing any fearful beliefs that you have about lack or not having enough.

Read more about how you can participate on our website.
(

We'll also send you a separate email next week with the full details.

)


Latest International Translations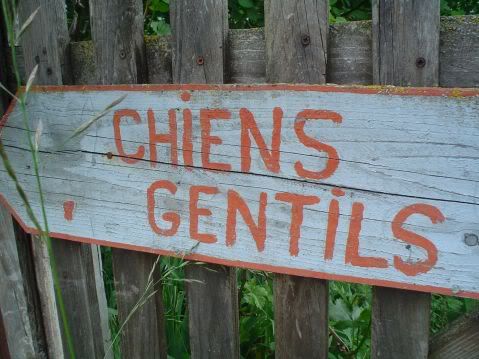 Our library of translated channelings

at

Joy and Clarity International is growing steadily. We have hundreds of translations, available in 15 different languages for you to enjoy. Anyone who's ever done such work of translating from a language to another, knows what it takes to do a good job. We are so happy and grateful to the translators who put our work with Saint-Germain out there in the world.

If you read and enjoy the translated material on our international pages,
please take a moment,

and send our translators an email as a thank you. They have included their contact information, along with the translations.

Now, here are the latest posted translations of our channelings. Thank you! -- Alexandra & Dan

Français (French)
1. Équinoxe de mars:
"La tempête est passée, le calme revient"
2. "Donner Naissance au Nouveau Vous"
Une canalisation de Saint-Germain
Translator: Anne Duquesne
http://joyandclarityinternational.blogspot.com/2008/06/franais.html

Русский перевод (Russian):
«Энергии 2014 года»
Ченнелинг Сен-Жермена
Translator: Ian Lisakov
http://joyandclarityinternational.blogspot.com/2008/08/blog-post.html